Book Reading APP is a UI/UX project thoughtfully created to enhance readers' experience in digital reading and online communities.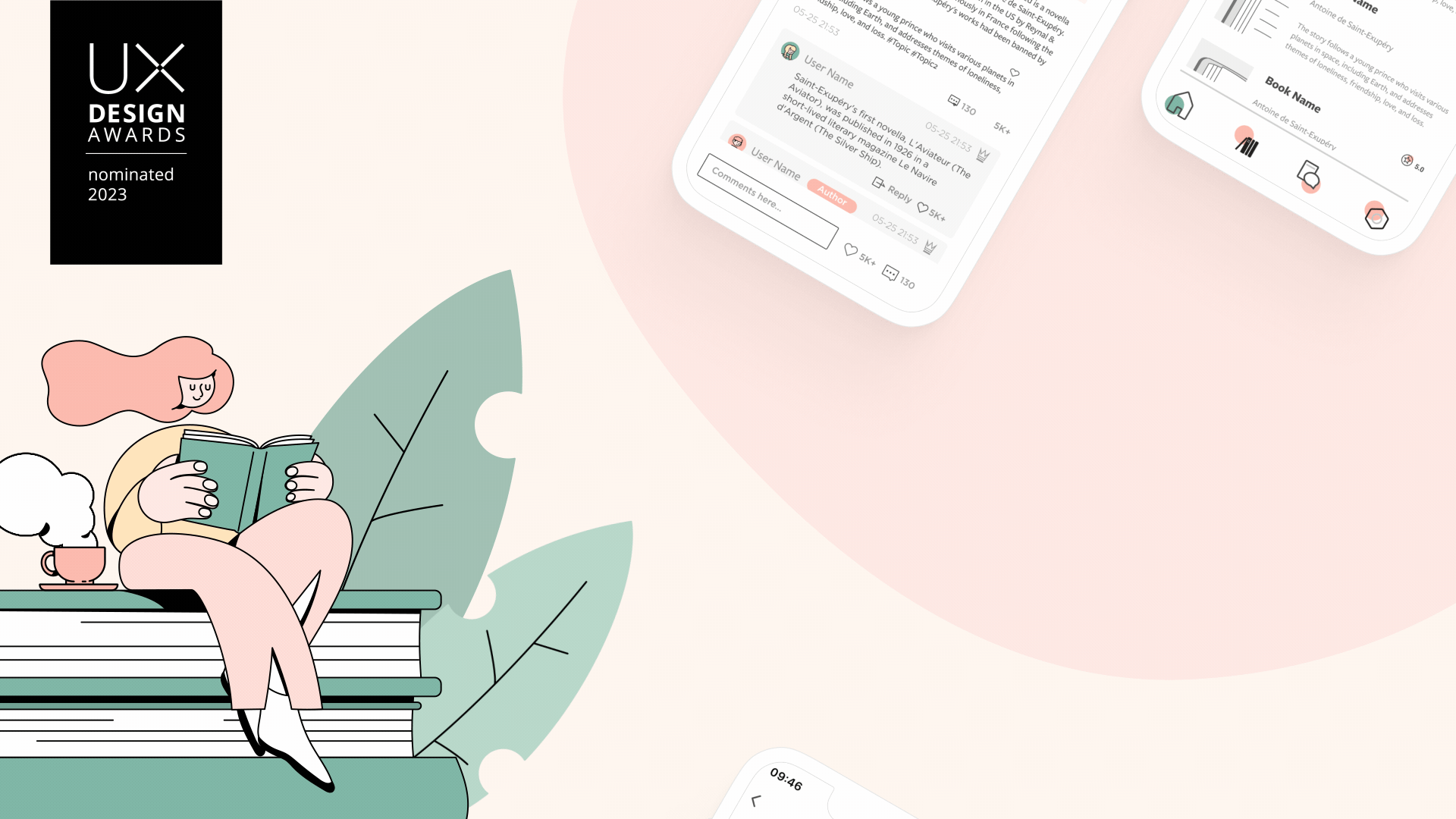 Art Direction + UI/UX Design:
Angie Liu
Illustration + Animation: Richan Li
Tools used:
Figma / Illustrator / After Effects
The Book Reading Application provides a space for passionate indie writers to publish their work, for curious readers to find indie writers, and for users, including writers and readers, to share their insights.
The illustration highlights a clean shape and lines with a muted complementary color to appear approachable. We strived to provide a friendly style through characters, color, and icons to nurture a cozy, inclusive, and welcoming space for exchanging thoughts.
The Reading App is nominated at UX Design Awards 2023! Audience Jury is currently open at
Nomiees 2023 ︎